Trusted by 1000+ developers












"Before LocalCan, we would occasionally waste a lot of time troubleshooting virtual hosts or config files, which could behave in very odd and unexpected ways. Thanks to LocalCan, it has become as simple as flicking a switch, and we are ready to go in seconds, saving us a lot of potential headaches. When reaching out for support, we had immediate response and resolution within a day."
— Yves from Datatim
How it works
Publish a domain to expose localhost project to a local network or the whole internet!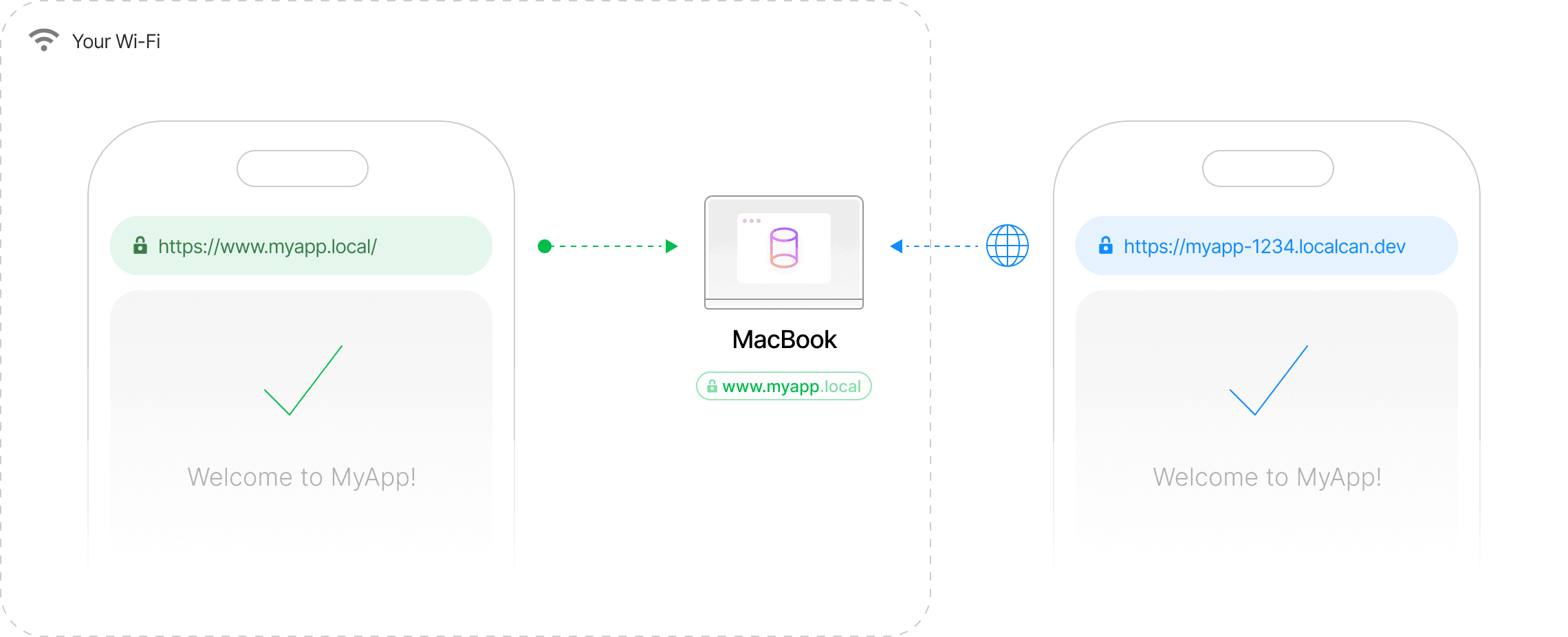 Publish a domain e.g. www.myapp.local from your MacBook, and it will be visible to all devices in your local network ⟶ pointing to your MacBook.
Unlimited local domains
Local domains .local are special top-level domains TLDs used in local or private networks. They are the most efficient way when you want to test your apps over https or on different devices connected to your Wi-Fi. You can publish unlimited number of .local domains on your local network.

Persistent Public URLs
Public URLs securely expose your localhost projects to the internet. It's an easy way to share them with your clients and stakeholders, test webhooks, OAuth integrations and more. All with a single click and persistent (static) URL address.
Coming in November
Inspect traffic & test webhooks
Examine network traffic of your apps from local domains and public URLs. Tests webhook functionality, replay, and replay with modifications to evaluate system responses and traffic integrity.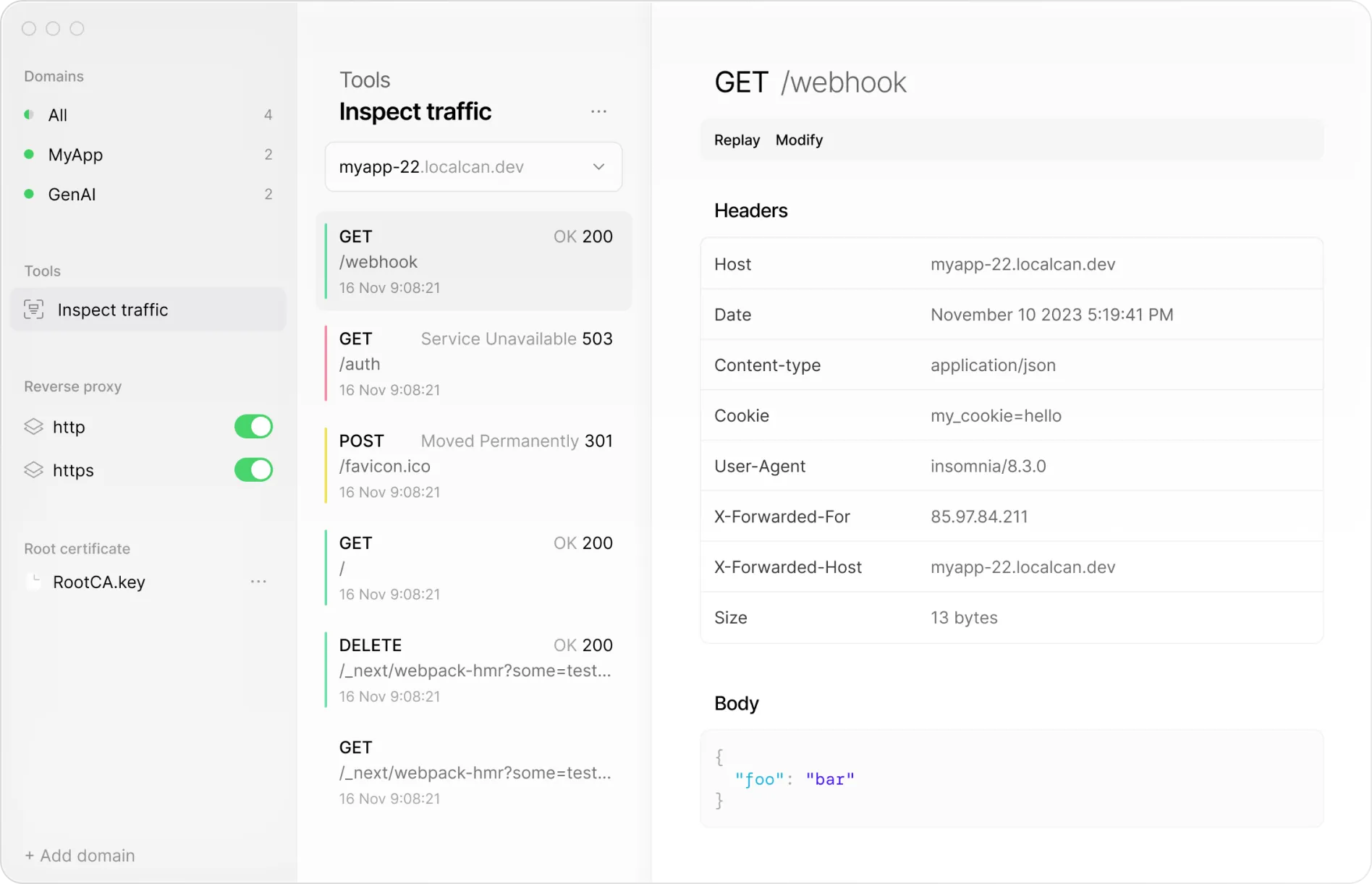 Although LocalCan is framework agnostic, it's been fully tested with:
One-time payment
30-day money back. One year of free updates included.
Save $100
10 macOS devices
Buy license
Best for teams & agencies
Enterprise offering contact us
Prices in USD. VAT may apply. Secure payment via Lemon Squeezy. macOS 10.13+ Required.